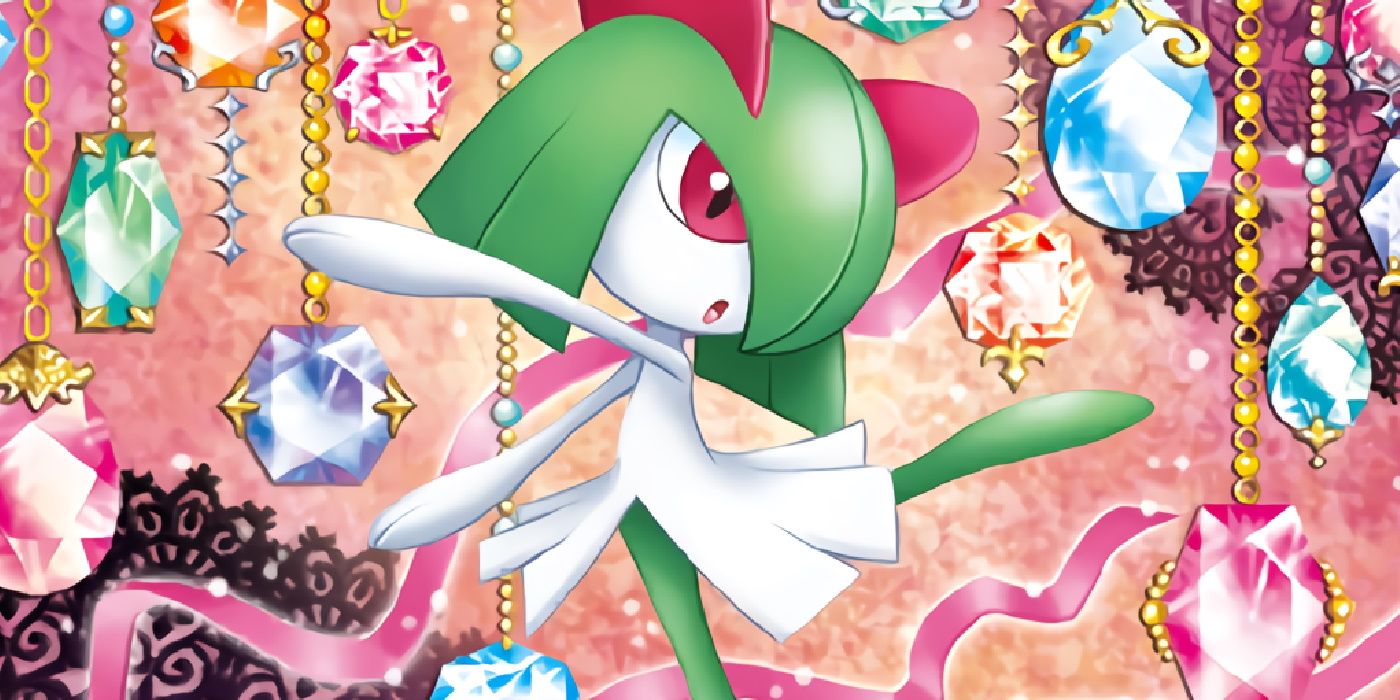 With a new month comes different active promo codes in Pokemon GO. These promo codes come from a variety of sources with different rewards such as helpful gameplay items and cosmetic items.Something important to note is that these promo codes won't be available in Pokemon GO forever. This means that players should redeem them as soon as they can before the codes eventually expire and never be seen again.

In order to input a promo code in Pokemon GO, players first need to enter the in-game shop menu. From there, they will need to scroll the menu all the way down to the bottom. Players should a text entry box where they can either type in or paste the promo code they want to redeem.
Currently in February 2021 there is only one active promo code. This code is for the North Face x Gucci promotional cosmetic items that players can put on their avatar. By entering it, players get a North Face x Gucci shirt, hat, and bag. These items can be worn for all avatar genders in-game.
North Face x Gucci Cosmetics – GXSD5CJ556NHG
This code can only be input and redeemed once per account in Pokemon GO. It however costs no in-game or real life currency to use it, so players looking for free cosmetics are highly recommended to use it.
While players are in the Pokemon GO in-game store, there are also other offers that are very helpful for any player. This includes the daily free box, which contains helpful gameplay items that can be redeemed once a day every day. Another is a limited time offer, being the Bonus Box. This box includes multiple helpful and valuable items and only costs one Pokecoin. It however can only be redeemed once per account.
With 2021 celebrating Pokemon's 25th anniversary, it is very likely that players will be seeing a lot more promo codes as the year goes on. Whether or not these future codes will be more promotional cosmetic items or helpful items when it comes to battling and catching Pokemon is unknown. Players will just need to keep their eyes out for upcoming announcements.
Considering how players need to actively input promo codes, it is highly recommended for Pokemon GO players to share whatever promo codes they find with their friends and fellow players. This is backed up especially with how many codes are only able to be used for a small time frame, making it even more valuable to share before they expire.
Pokemon GO is available on Android and iOS.
All Active Promo Codes in Pokemon Go (February 2021)
For the month of February 2021, only one promo code is currently available to collect.
Verizon Jacket and Verizon Mask: LRQEV2VZ59UDA
The Verizon masks are to rep your favorite internet and cell phone provider if you feel like it. Codes come in and out and are sometimes distributed from the Pokemon Go social media accounts. Here's how players can claim these codes for each of their smartphones.
Claiming on Android: Tap the shop icon and scroll down to the Promos section. Enter the code and it will be immediately redeemed.
Claiming on iPhone: Players will have to use the Niantic Offer Redemption Website to claim the code. Sign in and enter the code. It cannot be done directly in the game.
Pokemon Go will likely feature more promo codes throughout the rest of the year. Considering this is the 25th anniversary of the Pokemon series, Pokemon Go will likely celebrate in a big way. Whether it be an anniversary event or the release of more Pokemon from the Kalos region is currently unknown. Expectations are high so hopefully, the Pokemon Company and Niantic can work together to deliver.
PROMO CODE
REDEEMED
6W2QRHMM9W2R9
10 Poke Balls5 Razz Berries
DYEZ7HBXCRUZ6EP
30 Great Balls30 Pinap Berries
MDWC4SNGUFXS2SW9
20 Great Balls20 Razz Berries
P2XEAW56TSLUXH3
30 Ultra Balls30 Max Revives

30 Pinap Berries

H7APT5ZTLM45GZV
30 Poke Balls
DYEZ7HBXCRUZ6EP
30 Great Balls30 Pinap Berries
EMRK2EZWLVSSZDC5
8 Poke Balls4 Golden Razz Berries

4 Silver Pinap Berries

K8G9DFV4X7L3W
50 Poke Balls
944231010271764
10 Poke Balls
6W2QRHMM9W2R9
10 Poke Balls
844316465423591
10 Poke Balls
6W2QRHMM9W2R9
10 Poke Balls
6ZXTNRFY
3 Egg Incubators1 Lucky Egg
8E2OFJYC
3 Egg Incubators1 Lucky Egg
2P3N6WKW
1 Egg Incubator
HELPPOKEMON
Poke Coins
How to Redeem the Promo Code for Pokemon Go
Luckily, the redemption process for Pokemon Go codes is not complicated at all; however, the methods differ depending on which OS, Android, or iOS, you'll be playing on.
Android users will be redirected to the online shop after selecting the Poke Ball icon on the lower middle section of their display. Once inside the shop, you can then scroll down to the bottom of the web page. This is where you'll find the space provided for entering your promo codes.
IOS users, on the other hand, can visit Niantic Labs' official Pokemon Go rewards web page where they too can enter & redeem all their game codes.
Players can always input & redeem working promo codes for their preferred in-game item for free regardless of which method they use.
| | |
| --- | --- |
| Promo Code For Pokemon Go | What You Will Get |
| 1. DJTLEKBK2G5EK | Verizon Jacket and Verizon Mask (Expires on 12/31/21) |
| 2. LRQEV2VZ59UDA | Verizon Jacket and Verizon Mask (Expires on 12/31/21) |
| 3. UWJ4PFY623R5X | 1 Star Piece, 5 Stickers, 5 Razz Berries |
| 4. 9FC4SN7K5DAJ6 | 1 Sinnoh Stone, 10 Ultra Balls, 10 Max Potions |
| 5. 5PTHMZ3AZM5QC | 10 Poke Balls, 5 Razz Berries |
| 6. HSHYFUDJ4WGVN | 10 Ultra Balls, 10 Max Potions |
| 7. HR2Z8V7T9966Q | 10 Poke Balls, 5 Razz Berries |
| 8. HRGV3K6RURKCT | 1 Star Piece, 5 Stickers, 5 Razz Berries |
| 9. HRXJWP4UNCTKX | 1 Sinnoh Stone, 10 Ultra Balls, 10 Max Potions |
About Pokemon GO & Collab Promos
Niantic has collaborated with popular companies like Samsung, Sprint, and Verizon in the past and that trend continues to date with top retailers like Starbucks and 7-Eleven stores in Mexico, Japan, and Korea providing lists of active Pokemon GO game codes for their loyal customers.
Reapinfo is also a recognized provider of promo codes for Pokemon GO and a leading source of alternative hacking news and technology.
You'll find updated & working game codes on Reapinfo that can be redeemed as described above to claim any Pokemon GO item.
Note that such redemption codes will only work once for each player account so you must allow other players to get a chance to use the remaining codes after successfully entering one code.
COMPANY
REDEEMED
Samsung
35 Poke Balls
3 Incense
1 Poffin
Verizon
65 Poke Balls
2 Incense
Free Premium Raid Pass
Starbucks
Pokemon GO Frappuccino
Sprint
15 Poke Balls
5 Great Balls
2 Incense
1 Lucky Egg